Leadership Games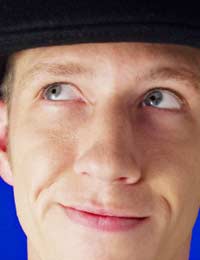 Playing educational games is wonderful way for children and adults to learn and this applies to leadership skills as much as any topics taught at school, university or in professional training.
There are many games which specifically help to improve leadership skills – here are a few favourites:
The Thinking Hat
Give each person a piece of paper and ask them to write down a list of the essential qualities of a good leader. Give everyone a fixed time to do this and then ask each person to take the stage and present their list, in as innovative a way as possible. Meanwhile, the other participants will be provided with feedback forms to assess each presenter and rate them at the end of their presentation.
Winners in this game are selected based on their ability to think rationally in a short period of time, generate quality thoughts and ideas and communicate them clearly and persuasively to an audience, without much prior preparation. Bonus points are also given for creativity and confidence in public speaking.
The Leadership Race
A simple game which helps to define and clarify leadership qualities and skills – this involves giving everyone a handout with a list of qualities and skills which define a good leader. Everyone then stands at a start line and as each quality is read out, those who believe that they possess that quality may take one step forward.
However, they will have to justify their move by providing a short example to support their assertion and the rest of the group can decide if the illustration is acceptable. The activity continues with each quality in the list and the person at the front of the race at the end of the list is the winner.
This activity helps to build the confidence to be honest about and accept one's positive and negative points.
The Leadership Task
Taking a leaf from Donald Trump's popular show, The Apprentice, this game involves dividing people into teams, each with an elected leader, and assigning each team a task with a measurable success profile; for example, setting up a stand selling homemade muffins and seeing which team manages to sell the greatest number of muffins, within a given time frame.
Once the tasks are completed, all the teams can come together and hold a meeting to discuss the successes and failures of each team (and its team leader!). This enables leaders to learn what they did right, what could be improved and what skills they lacked, which they could work on in the future.
Winners are chosen based on their ability to manage and direct their groups, to delegate and assign tasks, to coordinate and lead their team with clarity and confidence and also for their enterprising skills.
The Benefit Of Games…
Games are a great way for adults and children alike to improve their mental, physical and social skills. For example, they teach people (especially children) important social skills such as thinking of others in the team, taking turns and how to be a good loser.
They also provide great opportunity to learn about and practice interpersonal communication. In fact, games often have far more educational influence than people realise.
You might also like...