Teaching Children Leadership by Example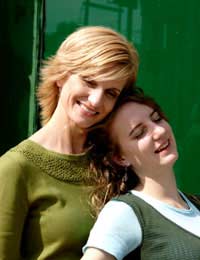 One of the most powerful ways to teach children is to show by example. This applies for many things but in particular, for the concept of leadership. Good leadership skills and qualities are more easily cultivated if children are exposed to these traits daily in their lives and their thinking. So if you want your children to grow up as great leaders, make sure that you show them, from a young age, what great leadership looks like.
Ways to teach leadership by example:
Involve children in your decision-making process – involve them in making decisions for important family events and show them how you consider the pros and cons and how you reach a solution.
Share stories about your past mistakes and failures – don't lecture them but do be honest about your past mistakes so that they can learn from your errors and not suffer the same consequences.
Set aside time to give them your full attention and really listen to them – this will make them appreciate the importance of being listened to and will show them how vital this skill is in building good relationships with others in the future.
Encourage them to express themselves freely – showing that you are open to opinions and new ideas will teach them to also value this ability in their turn, so that they will incorporate it into their leadership skills in the future.
Show how to convey disagreements with courtesy – don't just discipline a child who oversteps the boundaries; instead, show them how to handle conflict calmly and diplomatically, such as saying "Mum, I respect your position but I don't agree with your decision and I want you to listen to what I have to say…" – rather than getting into a shouting match.
Involve your child in volunteer activities – show by example how volunteering your help and expertise is not only rewarding but also helps to build character and a better-rounded person.
Show how you compromise – talk to them about situations where you may not agree with another person and how you both reach a compromise. Also, be willing to compromise on issues yourself so that your children appreciate the importance of give and take. When problems crop up in the family, encourage discussion and compromise rather than everyone fighting their own selfish corner. The process of compromise and negotiation also teaches children to stay focused on the bigger picture rather than just their personal outcome.
Promote collaboration and teamwork – involve your children in a group activity with other families (eg. school competition) and show how teamwork and collaboration can be an important factor in success. This also helps promote pride in their own family unit.
Don't shield them from potential conflict – over-protective parents can seriously handicap their children when it comes to social situations. It is crucial to let your child learn first-hand how to get along in the world with a varied group of individuals, possibly with strong opinions and from different social, cultural and religious backgrounds.
Involve children in planning and organising – these are important leadership skills and can be practised from an early age – even something as simple as getting a young child to help plan what to pack for a holiday or what to prepare for a party. This also shows children how to break down a large project into smaller, manageable tasks and so build their self-confidence in handling other projects in the future.
Show children great vision – listening to tales or reading about past achievers and successful people provides strong and memorable leadership lessons to your children.
Children always look to the adults in their lives to be their role models so by providing good examples of leadership, you will be encouraging them to model the same behaviour as they mature into adults.
You might also like...
Wants in depth knowledge in leadership in all levels including politics.
Haithat
- 23-Jul-21 @ 8:37 PM