The Art of Delegation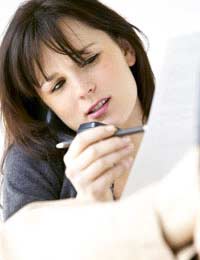 Delegation is a leadership skill which – if used well – can be a powerful tool for motivating and training your team, as well as enabling you to focus your own energies and talents more effectively and efficiently.
Why Delegate?
When you delegate successfully, you gain the full value of your staff or team members because you allow them to use and develop their own skills and knowledge to their full potential. In fact, without delegation, you lose your team's full value. At the same time, delegation enables you to distribute tasks more efficiently, so that you can make the most of your own time and skills as leader.
Remember, though, the delegation is not just getting someone else to mehcanically do a specific job, but to get them to take over ownership of the task and be responsible for the decision-making process. This means you are entrusting your authority to others in certain areas and enabling them to act independently and under their own initiative, so that they are assuming responsibility with you for certain tasks. They also have the authority to react to situations and decide on a course of action, without always having to refer back to you.
However, if things go wrong, remember that you are still ultimately responsible as leader of the team – therefore, you skill as leader is to delegate in such as way so that things are less likely to go wrong or if they do, not likely to go wrong badly.
How To Delegate?
In order to delegate and enable others to take over effectively, make sure that you have communicated the nature of the task clearly, the extent of their authority and any sources of relevant information they may need. In other words:
your team must know what you want
your team must have the authority to achieve it
your team must know how to do it – or have access to a source of information providing them with the know-how.
For many leaders, the biggest fear associated with delegation is handing over authority to someone else and losing full control over the process. However, remember that if you train your team to apply the same criteria and exercise the same control mechanisms as yourself, then they are effectively exercising control on your behalf and you have not really lost any control over the situation. In fact, you could say that through delegation, control is actually exercised in many more situations and faster than you could have done all by yourself.
Putting a reporting schedule in place will help you keep up-to-date on your team's progress and ensure that you can keep on eye on them and prevent any serious mistakes, while at the same time not putting too much pressure on them and making them feel like that they are constantly under scrutiny.
What To Delegate?
A good leader actually wants to delegate as much as possible, so that his or her team can be trained and developed to take over leadership roles in the future. Of course, this is not an excuse to be lazy and dump all responsibility onto the shoulders of your team!
In general, tasks in which your team members have more experience or expertise than you should be delegated to them. You will still be responsible but they will have the default decision.
Tasks in which you have more knowledge and expertise may be better kept on your plate – however, note that it is easier for you to explain train others in areas which you already have knowledge and expertise. So it is a matter of striking a balance.
By delegating successfully, you can train others to become as good as you are, so that you can gain time for your other duties – all this ultimately increases the strength of the group or organisation.
You might also like...