Speed Thinking: How to Develop Your Skills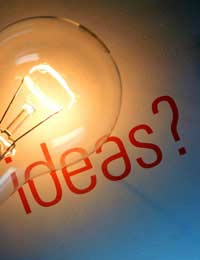 Thinking faster and quicker will not only help you problem solve more efficiently and effectively but it can also take your leadership skills to another level. Developing your skills so that you are able to hone your thinking capabilities more finely will also enable you to expand your knowledge and aptitude for more challenging tasks and responsibilities. In a leadership role these are skills that are highly sought after.
What is Speed Thinking?
Speed Thinking is an effective thinking system that is used to achieve results under pressure. It can also be effectively applied to break the boundaries caused by procrastination. Unlike our usual method of directing thought in an analytical, and considered, way speed thinking opens up suggestion to creation and exploration of imagination.
Whether you require a more dynamic solution to a problem or simply need to get unstuck from a particular form of procrastination or unproductive thought pattern, speed thinking can provide the key to free flowing thought and implementation of ideas.
Can Anyone Speed Think?
If you can hold a simple thought you can speed think your way to working in a more productive and efficient manner. When working in a leadership role, and inspiring others, an imaginative use of thought can create an avalanche of workable solutions and possibilities. The more open and responsive an individual is, towards learning and practicing new techniques, the more productive he/she will become.
How Does Speed Thinking Work?
Unlike a workshop or training course Speed Thinking is a system that enables individuals to increase performance levels, become more energised and creative and is practical and simple enough to easily incorporate into your leadership and work routines. The process includes decision-making applications, insight into the principles of the speed thinking mindset, two minute challenges and access to a complete Speed Thinking tool kit.
The whole system is easy to use by individuals, leaders and teams and can also enhance any existing initiatives you already have set in place. The universal Speed Thinking applications can successfully be used in meetings, throughout the sales process and as part of an innovative process.
What Does Speed Thinking Do?
Speed Thinking primarily suspends thought patterns that are restrictive, negative and outmoded. This creative thinking process also suspends our internal critic and external judgment, and at the same time unlocks the unconscious mind so that your brain is free to exercise creative thinking. The switching over from left to right brain thinking, and vice versa, will also impact of the way an individual thinks, responds and creates solutions.
What Are the Benefits of Speed Thinking?
Any thinking process that improves performance and achieves faster, better results will be beneficial to anyone in a leadership role. As a team leader it is your responsibility to develop and improve team performance and create better problem solutions. The more skilled and motivated your team become the better the solutions and results will be. This improved decision-making process and problem-solving outlook will therefore impact directly on productivity and growth. So it is a win-win situation for all involved.
You might also like...