Are Good Leaders Made or Born?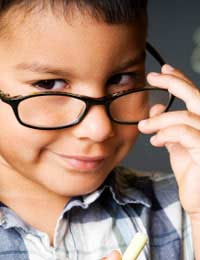 We all know someone – whether at the workplace or in our social circles - who seems to be a "natural leader": someone who automatically takes charge of a group of people with authority and confidence; who easily motivates people to do things and who inspires trust and respect. Such people are widely admired and envied, both for their leadership skills and their natural positions of authority.
We all want to be good leaders – to have the ability to get others to follow and willingly do what you want them to do - but the question is, can you become one or do you have to be born that way?
The Bass' theory of leadership suggests that there are 3 ways in which leaders are created:
People may be born with traits which naturally lead them into leadership roles (Traits Theory)
People may be thrust into a position of leadership, due to a crisis or important event, and this brings out extraordinary leadership qualities in an ordinary person (Great Events Theory)
People may choose to become leaders by learning leadership skills (Transformational Leadership Theory)
Natural Talents
Astrologists believe that leadership qualities are given at birth – for example, they believe that people born under the zodiac sign of Aries are "natural leaders" and tend to fall into positions of leadership as adults. There is certainly no doubt that some people are born with certain personal traits and characteristics which make it easier for them to inspire and influence others.
Confident people, for example, are more attractive; those with drive and determination create an impetus which others find easy to follow; those with empathy and good communication skills – a genuine liking for people and the ability to get on with them, even in stressful situations – engender respect and affection from others; those who are competent and cool under pressure gain trust, respect and admiration.
Finally, there is good old-fashioned charisma, that all-important "X-factor" – which gives you the natural ability to influence others and command them. However, there are those who are born with the traits above who may not develop them properly or use them properly and therefore not necessarily move into positions of leadership.
Conversely, there are those who may not be born with all the required leadership qualities – and yet manage to acquire them through personal development and practise. For example, it is commonly known that confidence can be learned and assumed; other traits such as empathy can also be cultivated and this is the focus of many modern programmes aiming to improve your 'emotional intelligence' or EQ.
Acquired Skills
In addition to character traits, there are also other qualities associated with leadership which are not necessarily linked to a one's personality – in fact, they are more like skills which can be learnt and developed like any other. Good oratory skills, for example, is something that often characterises a strong leader: look at Winston Churchill and Hitler; and this is a concrete skill that can be focused on, developed and practised. Good communication skills are something else that can be effectively and easily learnt and practised.
To some respect, leadership skills and qualities can be developed simply through the experiences and situations we may be thrust in – for example, such as being given responsibility. This is one reason why creating such opportunities is important in developing leadership qualities in children and young adults.
If you think about it, everyone has to make decisions every day – to have the ability to take control of a situation, weigh up the pros and cons and take calculated risks – and these are essentially the same skills that a good leader has to have. So perhaps the potential to be a good leader is in all of us. Yes, some of us may find it easier to develop this potential but we can all achieve good leadership through a continual process of self-development and education, training and experience.
You might also like...