Effective Leadership and the Credit Crunch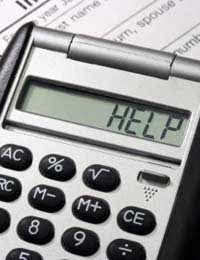 As a leader, you will likely have become aware of the credit crunch before most people did. Businesses started noticing some time ago that money was less freely available to them for investment than had been the case in the recent boom. You may have direct experience of this. The banks' wariness has since filtered down to their personal customers. So, we all find ourselves in a difficult time.
Worldwide Problem
Governments around the world are taking measures to free up their economies in an attempt to encourage lenders to keep on lending, to reverse this credit crunch. But there is a great deal of uncertainty, and banks who have previously been promiscuous have now become chaste; they have lent money that has not been paid back, and are arguably becoming over-cautious as a result.
In times such as this, leadership is incredibly important. The people who report to you are understandably nervous. They are subjected to endless stories in the media of companies losing incomprehensible millions and billions, and they probably know people who have recently lost their jobs. It is up to you to reassure them, if you can, that while the rest of the economy may be struggling, your organisation has the strength to weather the financial storm.
Indeed, you need to motivate your workforce to meet the credit crunch head-on. They should understand that times are difficult, but you must explain that lean times may actually be beneficial. If your business can improve its efficiency and hold itself together while your competitors struggle to do likewise, you will be in great shape once the money supply starts to ease and the economy picks up again.
Do as I Do
The greatest leaders lead from the front. If savings must be made, look at what you personally can do to save costs before issuing instructions to others. For example, if you believe that your organisation wastes paper, consider whether you can start printing double-sided instead of on one side only. Your staff are more likely to embrace any money-saving directions you give if you can explain to them that these procedures apply to everyone, including yourself.
This 'do as I do' principle is a good one to apply generally to your leadership. It might not always be possible. If you need to lay some people off, for example, then it wouldn't make sense to sack yourself first! However, if it becomes necessary to negotiate a pay cut with your staff then they are more likely to agree to it if you have taken at least the same size of cut before starting the negotiations.
Sticking With It
It now seems clear that the credit crunch will be with us for some time. Some companies will struggle and go under; almost all organisations will feel the negative effects in some way. But those with strong, effective leadership are best placed to survive intact. You need the wisdom to make an effective plan, the skills to motivate your workforce so that they buy into the plan, and the strength to stick to it through the hard times. If you can do this, you and your workers have nothing to fear from the credit crunch.
You might also like...
I am studying Political Leadership and would appreciate receiving your suggestions as to good resources for learning more about that topic. Thank you