Alternatives to Leadership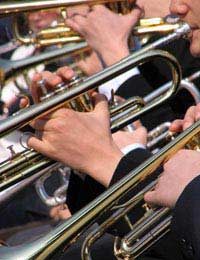 Although the model of one individual leading a group is commonplace and popular, there are alternatives to conventional leadership. While rare, these can work very well in certain situations, as demonstrated by real-life examples, such as the Orpheus Orchestra.
Group Leadership
In this type of leadership, more than one person provides direction for the group as a whole and this leadership role will often rotate through different members of the group. In the business and workplace scenario, this can take the form of "cross-functional teams", where a team of people from different parts of an organisation assemble to lead a project, each bringing with them diverse skills which would benefit the organisation as a whole.
Sometimes group leadership involves sharing power equally between all members on all issues but more commonly, it is more practical to follow a model of "rotating leadership" – so that the team member or members who are best equipped to handle any given phase of a project becomes the temporary leader or leaders.
According to Ogbonnia (2007), "effective leadership is the ability to successfully integrate and maximize available resources within the internal and external environment for the attainment of organizational or societal goals".
Some organisations have opted for this form of group leadership over individual leadership because they feel that this would increase creativity or reduce costs. Having a "boss" may be simply too expensive, either in terms of draining resources from the group as a whole or in terms of impeding the creativity within the team, even if this was unintentional.
The Orpheus Orchestra
A good example of group leadership working well is the Orpheus Orchestra, which has performed for over 30 years now without a conductor leading the team of over 25 members. Despite this, the Orpheus Orchestra has managed to produce over 60 recordings for Deutsche Grammophon in successful competition with other world-class orchestras.
Unlike most traditional orchestras which rely on a charismatic or autocratic conductor deciding the overall direction and conception of the pieces and dictating how each members are to perform their tasks, the Orpheus Orchestra selects a different "core group" for different pieces of music and this core group then provides leadership to work out the details of the piece. Their ideas are then presented to the whole orchestra and other members are then able to participate in refining the final conception, rehearsal and performance.
Thus leadership is effectively rotated through different members and from task to task, depending on the different capabilities of the group members. The Orpheus Orchestra has operated so successfully on this alternative model of leadership that they have now developed seminars and training sessions for adapting the Orpheus Process to business.
Other Alternatives to Leadership
There are several other alternatives to conventional leadership, each producing varying degrees of success:
Collegiality – members within a collegiality system are united by a common purpose and respect each other's abilities to work towards that purpose.
Consensus – this involves getting general agreement among the members of a group and giving serious treatment to every member's opinion.
Democracy – this usually refers to a form of government or rule when the supreme power is held by the members of the group, via the free electoral system. There are various accepted definitions of 'democracy' but they all have two points in common: that all members of the group have equal access to power and that all members enjoy the same universally-recognised freedoms and liberties.
Co-operative – this involves a group of people who voluntarily unite to meet their common economic, sociological and cultural needs and aspirations, via an enterprise which is jointly owned and democratically-controlled.
Anarchism – this is probably the most extreme form of alternative to leadership as it favour the elimination of any form of compulsory government. This model believes that society can and should be organised without a coercive state. Like many other concepts, there is much debate over the different types and traditions of anarchism and they are not all mutually exclusive – with some supporting extreme individualism and other supporting complete collectivism.
You might also like...