Ethical Leadership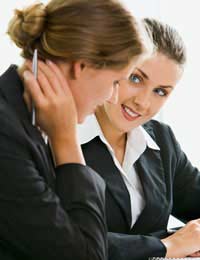 Ethical practice requires behaviour that stems from an understanding of doing what is right. However, defining what is right can sometimes prove to be more difficult than anticipated. The views and beliefs of different people, cultures and religions must be taken into consideration, and impacts on ethical practice in many ways. In order to overcome issues an understanding of socially acceptable behaviour and principles will encourage the development of a strong ethical code and good leadership.
What is Ethical Leadership?
Leading ethically requires making decisions in an ethical way, whilst also leading in an ethical manner. This means being conscious of the way a leader interacts with individuals every day, acknowledging their attitude to people and issues and directing an initiative, or organisation, in a particular style. Having a clear understanding of the importance of statements and actions is also required.
A good ethical leader is ethical all of the time. The leader's character and decision-making ability should not come into question at any time, so it is important that strong values and principles are set in place. Ethical practice should therefore form an integral part of the framework a leader uses to relate to everyone and every situation.
Important Components of Ethical Leadership
Putting aside ego and personal interests is a key part of leading from an ethical perspective. This is for the sake of the organisation or community that the leader chooses to support and encourage. Challenges to personal ideas and opinions must also be dealt with and accepted if ethical practice is to work successfully.
Accepting responsibility for actions and decisions, and being accountable, is also an important ethical requirement. Exercising good leadership, for the benefit of others, and understanding the importance of following an ethical code of practice when leading, will also help ensure a leader maintains a high standard of support and service.
Why Lead Ethically?
Leaders are role models, so it is therefore important to lead by positive example. If you want to encourage individuals or an organisation to work in an ethical way it is essential to lead in an ethical manner. Working with an ethical system encourages the building of trust, and inspires others to follow the example set.
Ethical leadership also earns respect and credibility, and can lead to collaboration with other ethically-minded individuals and organisations. Leading from an ethical stand-point will also provide an individual or organisation with unquestionable integrity and provides the opportunity to lead from a moral high ground.
Ethical Leadership Considerations
Within an organisation all individuals should be encouraged to work in an ethical manner, regardless of their leadership skills and ability. This means that an ethical leader must be open to the questioning of a decision, action or process. Individuals should also be encouraged to explore their thinking, by a leader who is able and willing to mentor colleagues and provide them with a positive role model to follow.
Ethical thought must be more than a consideration, when making a decision and planning action. Because you think ethically it does not mean that you work ethically unless your actions are able to demonstrate this. Connecting ethical thought to ethical action is therefore essential.
You might also like...
sir, i want to request you for reading material about Ethical leadership topic.please help me
pramod
- 17-Jun-15 @ 7:38 AM