How to Build and Run a Leadership Clinic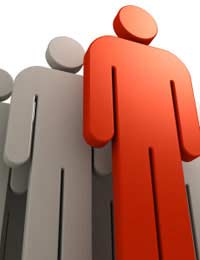 Leadership clinics provide an opportunity to explore self-growth, personal development and self-actualisation whilst continuing to expand business knowledge, understanding and growth. A leadership clinic can also concentrate focus on specific areas of personal growth or provide guidance and advise on many important levels.
What A Leadership Clinic Offers
Leadership clinics are participant-lead workshops that focus on issues and challenges that limit professional growth and development. The aim of a leadership clinic is to build an exchange of ideas and strategies that encourage professional development on many levels.
Leadership clinics offer information exchanges, active professional development work, skill building programmes and regular Action Plans that encourage self-exploration. Sessions may also focus on what leadership is and how to develop stronger leadership skills and ability. By keeping abreast of the latest professional thinking models a leadership clinic can provide individuals with personal and professional development techniques that inspire, motivate and challenge thinking.
Running A Leadership Clinic
A leadership clinic can be set up and run within a business environment, at a designated location outside of a professional arena or online. When planning to build this type of clinic it is essential to consider the personal restrictions of the professionals potentially in attendance. Leadership clinics offer on-going support that focuses on personal growth, acceptance and understanding and must therefore provide the type of philosophy that is designed to fully meet the needs of the participants.
Gaining Better Understanding
Attending a leadership clinic provides insight and acceptance of personal strengths and weaknesses. Each individual is encouraged to explore personal growth challenges in a resourceful and open manner. By working in this way an individual is able to understand self-criticism, limiting beliefs and
self-esteem
issues more clearly, and to modify and adapt thinking in order to make personal improvements and to fulfil goals.
By gaining better understanding of the way creative thinking is directed individuals are able to create more effective ways to increase personal performance and to therefore become more inspired leaders.
Online Leadership Training
Not all leadership clinics need to provide face-to-face support. Participants in the online process gain as much personal insight and understanding. Online Self Leadership clinics however offer an opportunity to work on personal growth around an individual's limitations like distance, time restraints and other issues that potentially restrict attendance in person.
Annual membership payment is required and clinics generally run 12 month long training programmes that encourage self-actualisation and personal growth on many levels. With continual email support online leadership clinics provide the same high level of confidentiality and professionalism that other types of professional clinics offer.
Creative Workshops
Leadership clinics can be run in many different ways. By structuring the clinic so that it incorporates and explores creativity, as well as professional personal growth and understanding, individuals in attendance will be able to gain a wider awareness of self and to use new knowledge in creative exploration and development. Creative thinking opens doors on a different level of personal understanding and therefore workshops that offer opportunities to grow proficiency and efficiency, through working with a fresh approach, provide an important professional option.
You might also like...