Developing Leadership Skills in Children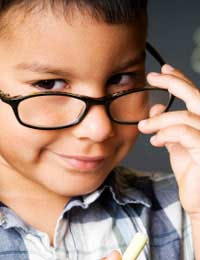 Whether you believe great leaders are born or made, all children have potential leadership skills which can be developed and enhanced. In fact, it could be argued that you can influence the kind of leaders they will grow up to be through the kind of teaching you give them. Certainly, there are many ways to help children develop their innate leadership skills so that these will be the most helpful, constructive and effective for them throughout their lives.
Communication Skills
Probably the most important leadership skill of all as no matter what other great traits a child may have, if he or she cannot communicate well, they will never be as effective a leader as they could be. One of the best and simplest ways to help develop a child's communication skills is to encourage them to practise their reading and especially reading out loud, as this is a precursor to the type of public speaking that most people will have to do at some point in their lives.
In addition, encouraging a child to practise their listening skills is also very important to developing their skills as a good communicator. A humorous way to teach children this is to remind them that everybody has two ears but only one mouth, therefore they should listen twice as much as they speak!
Organisation Skills
Good leadership requires thought and planning – the ability to structure and organise projects is one of the key abilities of an effective leader, as this helps him/her project a clear vision of the goal that the group or organisation is trying to achieve. One good way to develop organisational skills is to encourage a child to get into the habit of creating checklists – such as a list of homework assignments or chores – or even items to pack for a holiday! This way, as the child crosses off each item on the list as he or she completes each task, they will gain a sense of accomplishment and an appreciation of the benefits of organisation.
Problem-Solving Skills
It is very important that children learn that problems and challenges are simply a fact of life and that they learn to deal with them without becoming demoralised, depressed or overly-frustrated. Problem-solving is also one of the key attributes of a good leader.
There are many ways to help children develop problem-solving skills – one of the simplest is to do role-plays. Give the child a difficult situation, such as he might encounter when playing with another child or even a sibling and ask him how he would resolve the problem. Challenge him to come up with as many different solutions as possible and help him in devising these solutions. Then, once you have a few alternatives, discuss the pros and cons of each solution with him to help him think more carefully about how to solve problems he might encounter.
Confidence And Self-Esteem
Good, healthy self-esteem is the foundation for great leadership and success, so it is essential to help children develop a healthy, positive view of themselves. Again, there are many ways to help your child gain good self-esteem but a key ingredient is making the child feel appreciated and "special", especially through support and encouragement from the important adults in his or her life. An easy way to do this is for the adult members in the family to set aside "special time" for the child, in which complete focus is put on activities the child enjoys doing.
Another way is to support your child in areas that he displays strengths in. All of these things will help give the child the positive reinforcement needed to develop healthy self-esteem.
You might also like...