Become a Travel Group Leader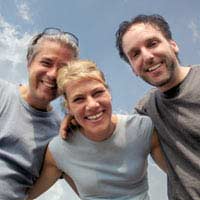 A travel group leader is an individual who is able to fit into many roles at once, and who is knowledgeable, dependable and intrepid. Possessing these key skills will enable a travel group leader to think on their feet and to ensure that the group in his/her care receives the utmost attention and support at all times.
Key Requirements
The health, safety and enjoyment of the travel group are the responsibility of the individual who has been appointed Travel Group Leader, whether this is in a professional or personal capacity. The group leader must be able to ensure that the level of service and satisfaction remains consistent throughout the travel experience or excursion. Therefore certain procedures and guidelines must be followed and a responsible attitude must be adopted to ensure all requirements are successfully met.
A First Aid certificate, or qualification, is also essential, as too is experience of building rapport with groups of people from different backgrounds. Knowledge of the location the travel group will be visiting is also important, as the travel leader will be in charge of communication and administrative duties. A high level of stamina is also essential as you will be on the go throughout the duration of the trip.
Travel Preparation
Travel groups will generally follow an itinerary and it is the travel group leader's responsibility to ensure all group members have the necessary details and are able to follow the timetable and plans. In other words, it is the travel group leader's job to make sure that everything happens as planned and that everyone has a good time. This could also include arranging additional activities and arrangements and being on call in case any emergency arises. Whilst the leader acts as an escort it is his/her duty to ensure all preparations are put in place and that the entire trip runs smoothly.
Things to Remember
Although you may be travelling to foreign destinations a travel group leader must remember that he/she is not on holiday. The group leader must maintain a professional, responsible manner at all times and ensure that they are able to deal with whatever arises – whether it is sickness, a complaint or an unexpected travel issue. You will be a babysitter, guide, entertainer and problem solver all rolled into one.
Self-confidence and good communication skills are also necessary, as a travel group leader will be required to demonstrate diplomacy, good decision-making and a variety of other versatile skills. In some incidences the location, time difference, local customs or other unforeseen problem may create opportunities to use good independent thinking skills and other appropriate knowledge.
Being comfortable in the company of many different kinds of people means that personal issues an individual may have, regarding race, gender, age, religion and other cultural differences, must not influence the level of care and support that is provided. A travel group leader must feel comfortable about sharing, travelling and spending time with everyone who is in their care.
Perks of the Job
Free travel and accommodation and unique experiences are on offer. Whilst the perks may seem plentiful it is worth remembering that travel group leading is also a demanding and highly responsible occupation.
You might also like...