A Corporate Leader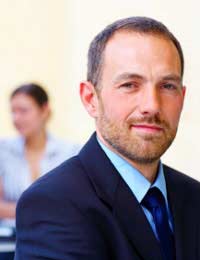 Most people who work in the business world aspire to become a corporate leader – also known as corporate executives, CEO's, operating officers, presidents, vice presidents, directors or board-members. However, being an effective corporate leader is no easy job, with great responsibilities and expectations and many talented managers rise to the position, only to find that they struggle to maintain the leadership required for the role.
Responsibilities Of A Corporate Leader
Corporate leaders have critical responsibility for maintaining the successful operation and determining the future direction of all business units within their organisation. This means that they must be able to think innovatively about how their companies can create sustainable business value and find new growth opportunities.
It is critical to remember that a corporate leader is not about rank but responsibility. To become a corporate leader, you must raise your vision to higher sights, raise your performance to a higher standard and ultimately, challenge yourself beyond your normal limitations. To be a corporate leader, you must set high standards of performance and follow strict principles of conduct, while gaining respect from others.
In choosing a corporate leader, it is important to first consider what an individual's strengths are and what he/she has done with those strengths. Next, these strengths should be matched to the needs of the organisation. Finally, it is very important to look for integrity in a corporate leaders, as they will be setting an example for the rest of the organisation and possibly even the industry.
Attributes Of An Effective Corporate Leader
There are several attributes that successful corporate leaders share:
They deliver results –
in today's business world, there is less and less tolerance for poor performance and very little margin for error. Especially in public companies, corporate leaders are responsible for the bottom line and their ability to produce results is a very important factor in their ability to retain their leadership roles and achieve success on both an organisational and personal level.
They cultivate key relationships –
good corporate leaders know the value of strong political ties and good shareholder relations. They have the knowledge and people skills to reach to key people and engage them, persuading them to buy into the organisation's vision. In particular, effective corporate leaders have successful relationships with their board of directors.
They use appropriate leadership styles –
effective corporate leaders know how to adapt their leadership style to suit their team and the culture of their organisation to get the best results. Some corporate may 'get the job done fastest' but they will leave a trail of broken relationships in their wake which can have a destructive effect on the organisation in the long run.
They can communicate their vision clearly –
good corporate leaders know how to employ their communications skills to communicate their vision to the rest of the organisation, so that everyone in the team feels an ownership in the long-term goals and are motivated to work together towards them.
They act with integrity –
leaders with no integrity command no respect and as such, will struggle to motivate others to trust them and follow their lead. Acting with integrity means adhering consistently to a code of conduct and an underlying value system, regardless of the stresses, pressures or temptations from the environment.
Finally, it is important for a corporate leader to have a good cultural fit with the organisation, in order for him or her to be able to really add value. While new appointments are often done to bring fresh ideas, challenge old thinking and move in new directions, it must be remembered that if a corporate leader is too out of step with an organisation, there can be a culture clash which will ultimately have destructive results.
You might also like...