Leadership in Relationships: How to 'Wear the Trousers' Nicely!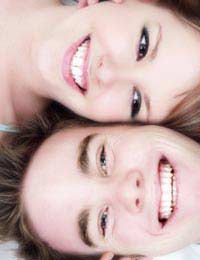 Leadership is a concept we tend to think of in workplace scenarios, sports teams and community groups. But leadership can also be an important concept for romantic relationships. In fact, just as good leadership can result in a happy, productive, successful team, so good leadership in a relationship can result in a happy, successful romantic partnership.
The Secret Of Happy Relationships
People often ask about the secret of a happy marriage or a great relationship – what they don't realise is that the traits and qualities which are important to good leadership are also the same traits and qualities which play a huge role in producing a healthy, happy, relationship or marriage.
For example, Dating and Relationship Coach, April Braswell, states that the secret to creating successful, long-term, romantic relationships is not – as many people believe – shared values, financial wealth, being of the same race or ethnic group, shared religious belief or being form the same socio-economic group. No, the real key to romantic relationship success, according to Braswell, is good communication skills. Yes, the same good communications skills that make you out as being an effective leader.
Naturally, there are some gender differences which need to be taken into account when communicating with each other. For instance, most women want to feel cherished by their partner and when they are treated in a cherishing manner, they feel respected. Conversely, most men want to be respected by their partner and when they feel that their partner is giving them respect, they in turn feel cherished.
Leadership In Relationships
Showing good leadership in a relationship is really about showing relationship competency - for example, your ability to listen and actually hear what is being said; your ability to empathise with your partner; your skills in dealing with conflict and your willingness to be fully accountable for your own actions, attitudes and moods. It also means that as a good leader in your relationship, you should not always blame your partner nor shirk from accountability. These are all leadership behaviours which contribute to the success of a team and work just as well in a marriage or relationship.
People often talk about who "wears the trousers" in a relationship and there are a lot of jokes about wives bossing their husbands – but the truth is, in order for a relationship to flourish, there needs to be leadership from both partners. However, this is not leadership in the traditional concept of "authoritarian, inflexible, demanding of sacrifice, top down, etc".
Leadership today favours a "servant leader" – one who works out to bring out the best in the team, takes full accountability for errors and oversights and gives full credit for successes to those they lead.
This style of leadership applies equally to marriages and relationships. Leadership within a relationship can be thought of as learning to trust your partner's leadership skills and deferring to the other's natural strengths. This trust enables leadership to shift between the two individuals, depending on the situation, and prevents many of the unnecessary argument and conflicts that often characterise unhappy relationships.
You might also like...