Famous Women Leaders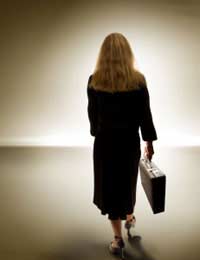 There are many women leaders who have made their mark on history and shown great leadership, despite the challenges they faced because of their gender and expectations from society – here are just some of the most well-known and popular figures:
Benazir Bhutto
One of the many women leaders who paid for her commitment with her life, Benazir Bhutto was the Prime Minister of Pakistan who was assassinated in Dec 2007. Bhutto began her leadership early – following her education at Harvard and Oxford, she returned to Pakistan only to be put under detention and sent into exile, after her father was overthrown by a political rival. She returned from exile to lead the Pakistan' People's party (PPP) which fought military rule and soon gained the majority in parliamentary elections, to become Prime Minister of Pakistan.
Despite several corruption charges and various other problems, Bhutto managed to maintain leadership for some time and form alliances, such as with the military, in an attempt to deal with Pakistan's problems.
Sent into exile again following a conviction for corruption, Bhutto returned to Pakistan in October 2007 to run for prime minister again. She survived a first assassination attempt but was killed by a second one, widely ascribed to Islamic militants. Despite the corruptions scandals and the lack of follow-through on many policies by her government, Bhutto was the first female leader of a Muslim nation, which is an achievement in itself, and she led a county with deep-rooted problems during a very troubled time.
Cleopatra
There is almost no one who does not know the name of the famous queen of Egypt – often seen as one of the great romantic heroines of all time - but also, many forget, a powerful and ambitious leader. Married at 17 to her younger brother (as was the tradition at the time), she led a revolt against her brother and with the help of Julius Caesar, won leadership of the kingdom. She became the Caesar's mistress in Rome and bore him a son but returned to Eqypt following the murder of Caesar.
Ever ambitious, she then married Marc Antony in an attempt to re-establish the real power of the Egyptian throne. Such was her influence that most Romans hated and feared Cleopatra and eventually, she was driven, with Marc Antony, back to Egypt where finally, Cleopatra committed suicide.
Renowned for her intoxicating combination of scheming manipulation, capability, ambition, and remarkable charm, Cleopatra has left a great mark on history and been the inspiration for countless writers and playwrights.
Margaret Thatcher
Baroness Margaret Thatcher was Britain's first woman Prime Minister and served longer than any other British prime minister in the 20th century. Under her leadership, the country was introduced to the "Thatcher Revolution" which included several social and economic changes that dismantled many aspects of Britain's postwar welfare state and reversed the country's declining economic output.
She privatised national industries and utilities and ended worker's strikes which had been crippling the country for a year. She also led Britain to victory in the Falklands War and forged a historic accord with Ireland, by giving it consultation rights in the governing of Northern Ireland.
Thatcher's leadership wasn't without criticism – her controversial "poll tax" led many to accuse her of having no compassion for the poor and her opposition of a common European currency and integrated economic policies led to resignations from key members of her party. This ultimately led to a challenge of her leadership and she resigned as prime minister in 1990. However, she remains a vocal figure in British politics.
Elizabeth I
Known in popular culture as "The Virgin Queen" – Elizabeth I was forced to take leadership of a nation that was being torn apart by religious strife, huge government debt and repercussions from a failed war with France.
Despite her young age, Elizabeth understood that effective rule depended on popular support and worked well with various competent counsellors. She was a very successful queen, endowed with immense personal courage and a keen awareness of her responsibility as a ruler.
Elizabeth I commanded the unwavering respect and allegiance of her subjects throughout her reign and under her leadership, England saw one of its "golden periods", which produced greats such as William Shakespeare, Francis Bacon, Walter Raleigh, Francis Drake, and other notable figures in literature and exploration. English commerce and industry prospered, and it became a major European power with a great navy, leading to the period of English colonisation.
You might also like...