Handling Conflict Between Leaders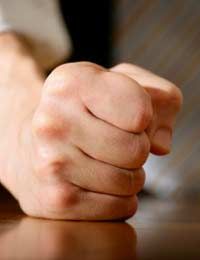 Conflict between leaders in an organisation can be very detrimental, depending on the management and how disputes are resolved in the workplace.
Conflict between people working together is natural and expected – and especially when you have strong, confident, authoritative personalities like "leaders" involved, each used to being successful in their own field, it is inevitable that conflict will develop. Different leaders will have different expectations, make different assumptions, have different styles and solve problems differently.
Sometimes, the leaders involved may skirt around the issues and try to "live" with the conflict for some time, and in some cases, this is a manageable situation without any serious consequences impacting on the rest of the organisation – however, over time, the conflict between leaders can become more visible and have a greater effect on the organisation. In such cases, you will often see:
Staff working for these leaders begin to leave the organisation or transfer to another department within the organisation.
Solutions to key business issues being delayed or avoided
Leaders not caring about hiding their differences anymore, so that their followers and even those outside the organisation are noticing their differences more frequently.
More and more colleagues and employees believe that things are never going to get better between the two leaders.
The only way to resolve the conflict is for one of the leaders to leave the organisation.
A Common Example Of Conflict Between Leaders…
A common scenario involving conflict is when two leaders set up partnership together, eg. to start up a business.
In the beginning, there are no formal titles or responsibilities with each leader just tackling the most suitable tasks, in order to get the job done and all decisions are discussed together and made together.
Then, as the business flourishes and grows, each leader begins to specialise more in certain roles and often, they begin to communicate less with each other. They may also begin to make key decisions without the other's involvement. This leads to distrust and possibly even blame, if operational and financial problems begin to surface. Both leaders may believe that it is time for one person to take ultimate charge for management of the organisation but each is reluctant to broach the subject, as he/she is afraid the other leader may challenge their claim to the top position….in many such cases, if things cannot be worked out, one of the partners ends up buying the other one out.
How To Resolve Conflict Between Leaders
Resolving conflict between leaders can be difficult – especially in cases where the leaders involved won't admit that they are part of and responsible for the conflict that is impacting on the organisation. In addition, facing and dealing with disputes can be uncomfortable so many people tend to avoid acknowledging it if possible.
Since leaders themselves are often experienced in dealing with conflict within their own teams, it is hoped that once they can recognise the problem, they will have the skills to resolve it successfully. In many respects, resolving conflict between leaders is no different to resolving conflict between members of a team. In many cases, the leaders involved can be helped by:
Interrupting the conflict by declaring a temporary truce, while a resolution is worked out.
Trying to analyse the root causes of the conflict.
Understanding and being aware of each person's communication styles, personalities, attitudes and expectations – and how these may impact on the conflict.
Making an honest attempt to acknowledge each side's contribution to the dispute – to accept responsibility for individual actions.
Making an effort to make specific changes regarding certain behaviours, attitudes, expectations or communications related to the conflict.
Sometimes, leaders will require outside help, to break down any "walls" during the resolution process – this can come from a trusted peer, a superior or even an outside facilitator. Of course, it must be kept in mind that not all conflicts can be resolved, especially when trust has been lost and is not easily regained. In such cases, it may be better for all (including the leader involved) if one of the leaders leaves the organisation.
You might also like...