Developing Leadership Skills in the Workplace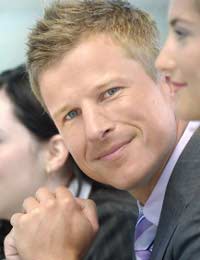 No matter where you are on the career ladder, it is never too late to start or continue developing your leadership skills. Leadership is often described as a set of behaviours and skills which can be trained and enhanced, just like many other skills.
Learn To Lead By Example…
We've probably all been annoyed by a boss who asks his team to do something but then does not do it himself – such as asking everyone to arrive early for a meeting and then coming late himself – this does not engender liking and respect. The best leaders are those who practise what they preach and lead by example. They are not afraid of hard work.
If you want your team to work hard, you must work hard yourself to gain everyone's loyalty and get them to follow your lead.
Learn To Be Goal-Orientated…
Good leaders focus on the solution, rather than the problem. They are very focused on the objectives that need to be achieved and they use their energies to develop a plan and strategy to achieve these objectives, rather than on agonising and complaining about the problem. They are good at prioritising so that the most important and urgent things are done first.
Learn To Take responsibility…
Good leaders don't play the blame game. When things go wrong, they don't just start pointing fingers – instead, they are not afraid to take first-person responsibility for the team's actions and consequences. This shows integrity and gains people's trust.
Learn To Share Glory With The Team…
Good leaders are team-orientated and happy to share credit and glory with their team. They don't just focus on hording all the credit for themselves but instead show that all achievements are the result of the joint effort of all members of the team. After all, a leader is only as good as their team. This characteristic gains people's respect and admiration – nobody wants to follow a selfish leader.
Learn To Create And Share Passion…
One of the most powerful ways a leader can motivate their team is to transfer their enthusiasm and motivate the team to perform at the top of their ability. Good leaders generally have high energy and the ability to rub the energy off on their followers.
Learn To Develop People…
One of the main traits of a good leader is the ability to develop others in the team by training, coaching or teaching, as no one can achieve an organisation's goals on their own. Thus good leaders build people to create a stronger team – which benefits the organisation overall. They achieve this by being a keen observer of human behaviour, so that they learn about the strengths and weaknesses of different members of their team, and a deeper understanding of team dynamics. They then use their communication skills to empathise with each of the team members and build relationships with them and between them.
Good inter-team relationships mean greater productivity by the team as a whole.
Learn To Master The Art Of Communication…
Great leaders are great communicators. They understand that communication is a two way street and so they not only are able to articulate ideas, visions and strategies clearly and persuasively but they are also able to listen with empathy and an open mind.
Learn To Be Assertive And Courageous…
Leaders have to go into new territory and this involves having the courage to confront the unknown, take risks and break rules occasionally. To do this, it also means that leaders have to have the courage to speak up about things that matter – to be assertive about the things they need and want from their team. A good leader is not afraid of facing challenges and obstacles in order to achieve their goals.
Learn To Be confident…
Finally – and many believe the hardest to learn – is the ability to project confidence and gain the confidence of others. Some people are naturally good at this but everyone can train themselves to develop more confidence and self-assurance. Part of this is having security and faith in yourself and not having a need to get acceptance from others – together with showing that you have the capabilities of carrying the responsibility of a leader, such as the skills and competencies needed to lead the team to the goal – all of this will build trust in people and ultimately, confidence.
You might also like...