A Book Club Leader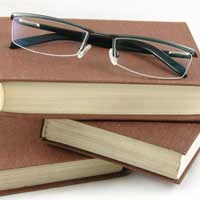 A good book club leader can make a huge difference to reading group meetings, ensuring that they are fair, interactive, informative and enjoyable for all involved. In fact, it is commonly accepted that book clubs with assigned leaders to guide meetings often have much better discussions than those who leave it as a casual "free-for-all."
Benefits Of A Book Club Leader
Having a book club leader ensures that discussions remain focused and flow smoothly, while also reducing the chance of awkward silences and lags in the discussion. They also help to keep things on track and prevent members going off on tangents, thus keeping things moving forward.
Having a designated leader also prevents certain members from dominating the discussions and inhibiting other members from contributing. It is common for some members to be more comfortable about expressing their opinions while others may be more shy or reticent, so having a leader in charge of discussions will help to keep things balanced and prevent any individual from monopolising the discussion.
Finally, leaders can help to remind members that there is no right or wrong answers in literary interpretation, therefore all opinions should be respected – this helps to keep book club meetings and debates enjoyable and prevent the discussions turning into an arguing match!
Choosing A Book Club Leader
This leadership role can be rotated through each member of the book club in turn, which helps everyone consider things from other perspectives and learn to empathise and differ, without giving offence or hurting any feelings.
Alternatively, the leader can be the same person each time who is elected by the group to stand for a set period of time, such as a year. Tips for good book club leadershipIf it's your turn to lead your book club meeting, here are some suggestions to help you ensure an enjoyable and productive discussion for all:
Allow some time for socialisation – for book clubs that are relatively new and members are still getting to know each other, allowing some time for general chat will help members become more comfortable and familiar with each other, and so more willing to offer opinions and ask questions during discussions.
Remind everyone of the "rules" and guidelines for the club – this will help give everyone a turn to speak or set a certain time limit for each member to speak on a topic. Even if your group has been going for a while, this can be very useful, especially if you have recently experienced problems with some members dominating conversations or too much general off-topic conversation. Guidelines can be an appropriate way of reminding people of what is expected, without it being viewed as a personal attack on any individual member.
Be aware of each members' different styles and ways of expressing themselves – as a leader, it is your responsibility to gently encourage those who may be shy or reticent or tactfully restrain those who may be loud and inhibit other members.
Try to do some research so that you have some questions and discussion points prepared – this helps to prevent the discussion dragging or awkward, long silences. The internet has made research much easier now with online reading group guides, online book clubs and publishers' websites full of resources, as well as author websites, book review sites and additional information about the setting, culture or time period of the book.
Make an effort to set discussion topics – for example, having some questions prepared to stimulate conversation or choosing some passages from the book to start the discussion with. It can even help to send an email round beforehand with a list of the starter questions. However, remember that it is important to be flexible and let discussion "flow" – you do not have to stick rigidly to the prepared questions.
Finally, be prepared for members who may not have finished the book – focus the discussion on initial reactions to the book and characters. Sometimes members will not finish a book due to lack of time or interest and while this can be frustrating for other members, remember that reading groups are meant to be fun, not a test, so make allowances accordingly.
Naturally, it is fair to expect all members to read the books assigned and if a member regularly neglects their reading, you might need to question their commitment to the club. On the other hand, if several members are struggling to finish a book, then you might need to reassess the time between meetings or even look at the type of books assigned.
You might also like...