Leadership in Dealing With Conflict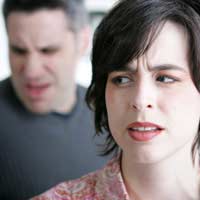 Handling conflict is part of leadership responsibility. Conflict is inevitable in any group of people, whether they are co-workers, family members, community members or other groups of shared common interest. Differences will always arise between individuals, and between a group and interests outside the group – so is a natural part of life. The ability to manage conflict is therefore an essential skill required of a good leader.
Why Conflict Arises
Conflict often develops due to poor communication, lack of openness and weak leadership. It can also arise when there is dissatisfaction with the leadership style, especially after a change in leadership, with certain members seeking power.
There are certain signs which point to the risk of conflict developing. These include things like constant disagreement between team members, regardless of issue, an increasing lack of respect between team members, strong, negative public statements, lack of honesty, lack of clear goals, poor communication between team members and even negative body language.
Handling Conflict
Conflict can ultimately be very destructive, such as when it undermines the team morale, polarises the team into groups and therefore reduces cooperation or when it leads to irresponsible or even harmful behaviour. Therefore, it is vital that a good leader knows how to handle and manage conflict.
Managing conflict does not necessarily mean resolving it – there are many situations which cannot be easily or immediately resolved but a skilful leader will know how to manage the conflict to get the best out of the situation.
In fact, conflict can even be constructive. If handled correctly, it can result in the clarification of important problems and issues and lead to better communication between team members. It can even build greater understanding and cooperation between team members, who learn more about each other through the conflict resolution process. In addition, it can help individuals within the team enhance their communication and leadership skills
Tips On Handling Conflict:
Don't make it personal – focus on the issues and the specific tasks or actions at the heart of the conflict, don't focus on the person. Yes, sometimes it may seem like it is the person that is the real source of the conflict (!) but personal attacks are never helpful and will not help to resolve the situation
Consider the other perspective – make an effort to put yourself in the other person's shoes and see things from their point of view. Try to understand what is motivating him or her to behave as they do and why they may feel the way they do – this can literally be asking for their views during a frank discussion or trying to express his position as you see it and getting confirmation.
Take responsibility – be honest about your possible contribution to the situation and take ownership for your actions. It can be difficult but it is important to be honest about your own issues and fault and how they may have contributed to the conflict. This honesty will make the other person respect you more and make them more inclined to take ownership for their role as well.
Don't avoid conflict – it is important not to try and sweep issues under the carpet: they will not go away but will simply erode the team morale and relationships further. It is far better to meet conflict head and deal with issues directly.
Lastly don't forget to remind everyone that it can be healthy to agree to disagree. Different opinions in a group can stimulate creativity and innovation, as long as people can respect different perspectives.
You might also like...