Translating Ideas Into Action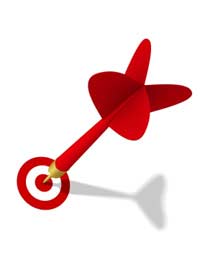 Ideas come from a huge variety of sources. Ideas can be generated by an individual or a group of people, an existing concept, book or an abstract thought. An idea without follow-up action however, remains intention, and too many of those will result in little or no progress. Understanding how to effectively translate an idea into positive action requires a little bit of effort, but can increase productivity and performance in a dramatically inspiring way.
Using Focused Learning
Without a clear understanding of how to use your communication skills and talents effectively you will be not be able to move from the conception of an idea to successful application of that idea. For this reason it is worth taking time to thoroughly research an idea and to focus this learning on gathering as much relevant information as possible at the start of a plan or project.
Identifying the change, that you hope this new idea will create, will also help you acknowledge the best methods of strategically planning your goal. This will enable you to see how an idea can be translated from a thought into something that is developed. It is also worth pointing out that best results are achieved when one idea is focused on at a time, so aim to focus on learning how to work with and apply this idea before moving on to another one.
Understanding Impact
To create a great impact leadership influence has to be effective. A leader, therefore, must be able to acknowledge his/her weaknesses and strengths and to be willing to develop their skills and knowledge continually. Being able to translate thought into words and ideas into action also impacts on the message a leader is trying to communicate to others.
Effective leaders are always learning – ways to grow personally and also methods to improve their skills and abilities. By understanding the impact each individual has on another we are able to identify the best way to communicate and to take action in any form.
Life Lessons
To translate an idea effectively it is important to understand a number of key factors. Once an idea has been identified the translation into action can only take place once the individuals responsible for action are able to use their own experiences, skills and ability to figure out the best possible method of creating the outcome. The life practice of reflection therefore helps us pause to understand how we can transfer thought to action with the minimum of effort. Reflection creates the intention of learning so it is beneficial to explore this process as you begin translating ideas.
After Action Review
An effective leader will be aware of the importance of reviewing the creation process, as it moves from the idea concept to the action and the outcome. Finding ways to continually learn from the development of ideas will encourage further forward thinking and better ideas. Reviewing the action taken and the performance and/or results is also an effective way of identifying areas for further development. Without this form of communication translating ideas becomes a difficult process. By pausing to acknowledge and accept, however, ideas begin to flow into action far more easily.
You might also like...