Challenges for Women Leaders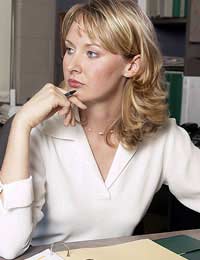 Despite the feminist revolution, it is interesting to note that at the beginning of the 21st century, women leaders are often still as scarce in the university corridors and corporate boardrooms as they were 30 years ago. In spite of decades of organisation and legislative support for gender equality, it appears that there is still very much a glass ceiling facing women in many aspects of leadership.
In fact, studies show that nearly all societies still struggle to make progress towards a more inclusive politics, where men and women are represented more equally in elected office. Most women gaining or holding leadership roles – whether in the workplace or in community organisations – face many challenges and oppositions which can be very hurtful and demoralising.
There is no question that women have come a long way and are now achieving much more in society. However, women leaders still face many unique challenges, brought on by a combination of social and cultural stereotyping, gender bias, family demands and also their innate female tendencies.
Studies by the John F. Kennedy School of Government at Harvard University showed that many barriers continue to form an obstacle to achieving gender equality in public life.
The Barrier From Traditional Attitudes…
It is hard for many people to look past the social stereotyping of a woman being a home-maker and mother, to see her as a competent leader in the public domain and in the professional arena. Even when women do achieve positions of leadership, there is still a persistent belief in their inferiority compared to men in similar positions of responsibility.
Women leaders still earn less in general, receive less recognition and less support, especially in the male-dominated, competitive corporate world but also in other professional fields, such as medicine.
Traditional attitudes towards gender equality is also seen as a major barrier to the election of women to legislative office, despite the introduction of prior structural and institutional controls, such as fast-track solutions, gender quotas and reserved seats.
The Challenge Of Family Responsibility…
It is a common lament that women are expected to juggle the demands of career and family, with constant criticisms from both sides for failure to achieve perfection – whilst men are rarely subjected to the same scrutiny and expectations.
For women leaders, the constant struggle to balance their responsibilities in both the professional and personal arena can be overwhelming, especially given the lack of support they receive and the constant fight they have against the obstacles generated from traditional prejudices and gender stereotyping.
The Challenge From Personal Inclinations…
For many women, learning to operate and succeed in a male-dominated world means having to learn to override or ignore their more feminine inclinations. It is natural for many women to want to nurture relationships, to focus on the person and emotions involved, rather than the issues and tasks, to always look for the compassionate solution, to shy away from being assertive and to avoid conflict.
These inclinations, however, can be seen as weaknesses, particularly when compared against the more ruthless leadership styles of their male counterparts. Thus, it may be necessary for women to adjust and adapt their personal communication styles and attitudes, in order to maintain respect in leadership roles.
You might also like...
I found the article very educative and stimulating. it is one of its kind that opens up the pandora box for people to accept women as leaders. a good stuff
paleo
- 8-Aug-12 @ 2:19 PM