Handling Conflict Within a Team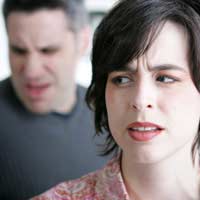 One of the most important skills for any leader to learn is how to manage conflict within their team with finesse and confidence.
Face Up To Conflict
It is a fact of life that conflict happens whenever you get a group of people together, even if they all have a common goal. Different personalities, communication styles and sense of priorities mean that conflicts inevitably develop.
Many leaders try to avoid conflict at all costs and when it arises, they tend to manage disagreements inappropriately. What they fail to realise is that conflict is not necessarily a bad thing – they are a normal part of every team's functioning – and dealing with conflicts constructively can lead to increased productivity, new ideas and personal development for all team members.
Prevent Conflict
Having said all that, prevention is also the best policy so putting a supportive, positive and stable team environment in place will help to reduce the likelihood of conflicts developing.
A good working environment will establish a base level of respect and camaraderie between team members and colleagues and enable all individuals within the group to relax and focus on their responsibilities. Essentially, members of such a group are "friends" and as such, are more likely to respond to each other with kindness and patience.
Dealing With Conflict
If conflict does develop within your team, there are several ways to manage the situation so that conflict can be overcome and everyone can move forward:
Address conflict as soon as possible when it arises – don't sweep it under the carpet in the hopes that it will go away; this just creates resentment and discontent among colleagues.
Keep the focus on what can be done, not what can not be done – keep things positive.
Remind everyone in the team to "attack the problem, not the person".
Try to encourage honest dialogue between colleagues and welcome different points of view.
Remind team members to express their feelings in a way that does not blame.
Ask everyone (including yourself!) to accept ownership for their part in the problem.
Make sure each member has a chance to speak and that other listen to understand another person's point of view, before giving their own.
Remind everyone to respect different viewpoints and opinions – all members of the team are important and deserve equal respect and recognition.
Keep in mind the different communication styles of various team members and how this might be contributing to the conflict at hand.
Sometimes, if conflict becomes too heated and tempers are flaring, it may be better to have a break and let everyone cool off before dealing with the issue again.
After The Fire…
Dealing with conflict, even if it is successfully resolved, can be uncomfortable and disconcerting to most team members so it is important that you show leadership to get the team back on track. This can include things like holding a de-briefing meeting to discuss what happened, how it was resolved and how to avoid conflict happening again. It can also mean setting out team rules or having a formal contract between colleagues.
Finally, don't forget to have a 'celebration' with team members, to remind them to their valuable membership and how you are all working towards a common goal together.
You might also like...
I WISH TO INFORM YOU THAT YOU HAVE GOOD MATERIALS THAT GREATLY CONTRIBUTE IN MY LEARNING AS IAM PERSUING A DIPLOMA COURSE INHUMAN RESOURCES MANAGEMENT. THANKS.