Cultivating Good Relationships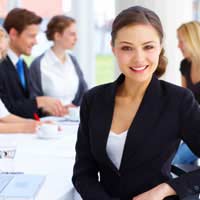 To cultivate good working relationships, as a leader, it is essential to adopt an interconnected attitude. You will undoubtedly require the help and assistance of the individuals you are leading, and this can only be successfully accomplished if you are able to establish harmonious relationships with others.
Adopt a Caring Attitude
Showing you care about the people you interact with demonstrates an understanding of the importance of developing good people skills. Showing care and consideration for others also encourages mutual understanding and support, which will influence both the level of communication and rapport between you and the willingness of further interaction. As a leader it is your responsibility to inspire individuals to follow your example, so it is therefore beneficial to ensure your caring skills are acceptable and in regular use.
Share Your Knowledge
Sharing knowledge not only demonstrates your efficiency and productivity skills but it also empowers others to develop their own key skills and knowledge. The insight you provide will also encourage individuals to examine the way they work and to show willingness to make improvements and adjustments where necessary. Knowledge is power, and sharing your expertise will ensure that the skills you have acquired are highlighted in the best possible manner.
Keep Communication Open
Good communication is a two-way thing, so it is therefore important that you are willing to accept feedback as well as give it. Feedback can be positive or critical so you must be willing to accept it in whatever form it is delivered. Being able to communicate openly with others will enable you to reach a better understanding of the individuals who follow you, and will help you in understanding when to offer support.
It is important to ensure that all feedback is offered in a professional manner, so ensuring that individuals invest time in attending relevant communication training courses is beneficial to all.
Be a Participant
A good leader communicates well and inspires a team to action. A very good leader also connects to the individuals he/she is leading by offering additional support in the form of personal interest. Having a presence in, and around, the concerns of your team will highlight your unique caring skills. By showing a willingness to get involved in interest groups, that are relevant to your organisation or company, you will also be offering your support and knowledge in a manner that increases open communication and all the key skills required to enhance good relationships.
Be Positive
Positive people radiate a healthy energy that naturally attracts other positive people towards them. As a confident leader you will looking to surround yourself with positive individuals who are willing to expand their own personal development, in a business and personal sense. Being positive therefore is essential to creating the right kind of working relationships with others, and being able to maintain this level of personal awareness will inspire others to do the same.
A positive attitude will also enable you to explore potential challenges in a more inspired way, and will help you develop your leading skills further.
You might also like...