About Our Site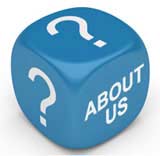 LeadershipExpert was formed to offer a unique reference point on expert advice on leaders and leadership.
Are you interested in leadership? Perhaps you are a leader looking to sharpen your skills, or you have a general interest in what it takes to lead others effectively. This site, LeadershipExpert, was created by our expert writers to answer all your leadership questions.
Leadership is a big area. We have a group of articles dedicated to leadership in children, which will be of particular interest to parents and teachers wishing to develop leadership qualities in their children. Similarly, we have produced some specialist advice for women leaders and for leadership in the workplace.
Leadership is an important skill to have in all manner of situations. To demonstrate this, we have compiled a series of case studies. You will find these incredibly helpful if they apply directly to your situation (for example, if you run a book club), but you should consider reading them anyway because they shed light on some important aspects of general leadership that you will be able to adapt to your own needs. If you wish to brush up your leadership skills (for example, public speaking and motivating others) then we have a set of feature articles that can help.
The best way to stay up to date with your leadership skills is to bookmark this site so you can return to it later, and to sign up to our regular newsletter. This way, you will be first in line when we have new features and tips for you.
Our concern was that there was no single UK resource for interesting features and practical advice on this subject.
Our features and articles are written by experts - who have experience, or a particular interest in this area.
Our Background
LeadershipExpert was founded by John Rowlinson, the founder of PtS.
John, through PtS, is involved in a number of ventures including software and property companies. A percentage of revenue from these activities goes towards funding LeadershipExpert and a number of similar sites.
Our focus is simply on having experts create the highest quality information possible that is widely read.

Related Articles in the 'Site Information' Category...