What Makes Effective Leadership?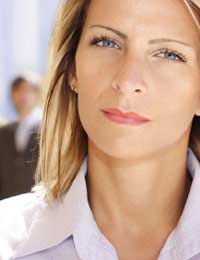 While many people can claim to be leaders, there are fewer who can claim to being "effective leaders" – someone who engenders trust, confidence and respect; who can communicate a vision and inspire others and most importantly, who can make others want to follow him/her and influence the course of their actions – someone who "makes things happen".
Obviously, everyone has different ideas and beliefs about what skills and traits an effective leader should have – for example, if your group values "trust" highly, then it is important that you are viewed as trustworthy by your group in order to be an effective leader.
Here are some of the components most believe to be essential to effective leadership:
Communication – good communications skills does not just relate to speaking ability, although a powerful orator can achieve a lot and lead simply by expressing themselves clearly and with confidence; in fact many famous leaders had brilliant oratory skills. However, good communication skills also involves the ability to listen – and to listen not only to facts but also to feelings. Successful leaders ask and pay attention.
Knowledge & Understanding – an effective leader will understand his organisation or group and especially the purpose of the group (why it exists), it's goals or long-term plans and its objectives or short-term plans.
Team Work – good leadership involves knowing how to build a team because a leader cannot achieve success alone. In fact, a leader is not at the top of the pyramid, as is often commonly believed, but involved and in touch with group members at every level. Effective leaders think in terms of "we" and not "I".
Recognition and Encouragement – closely linked to team-building is the taking the time and making the effort to recognise and reward group members for their contributions. This helps to inspire and motivate the group, especially when the goal you are aiming for is challenging. Effective leadership is showing a genuine concern, interest and respect for your team members.
Vision – an effective leader not only develops a clear vision of the group's future but is also able to communicate this vision to the members within the group, as well as allowing them to respond and contribute to the visioning process. Vision should be a collaborative effort in the best circumstances – this will produce more commitment and ownership from the team members within the group.
Risk and Innovation – effective leaders have to be willing to take risks and to be open to new ideas and innovations, whether these come from yourself or from others within the group. In fact, a good leader should recognise valuable ideas and actively support and encourage them, even if this involves an element of risk and challenge.
Ethics – to gain the respect of others, a good leader must be ethical and have a clear sense of morals.
Flexibility with leadership styles – an effective leader will also make use of different leadership styles depending on the situation and the group members involved – and the goals to be achieved. A good leader will assess a situation and use an appropriate leadership style or combination of styles.
Commitment – a good leader gives of himself/herself to the group and in doing so, inspires others by example.
While some people may be born with more of natural abilities and skills which facilitate the above, effective leadership CAN be learnt and leadership potential CAN be developed in every individual. In fact, you don't even have to be officially designated the leader of a group to be an "effective leader".
You might also like...